Gossip
5 Famous mistresses worst than wives
Leal SARA VS. DEMI MOORE
Apparently they divorced because of adventure that the man had with young Sara Leal, who is neither famous nor prettier than Demi Moore.
Sara has the advantage of youth but can not compare with Demi as elegance, style and refinement. Even at 48 years old, Ashton's wife is very sexy.
Camilla Parker-Bowles VS. LADY DIANA
The most famous man who has chosen a mistress detrimental to a beautiful wife, is Prince Charles. Nobody could understand how he always prefer Camilla, making suffering so much to Diana.
Of course we remember Lady Di as she was before passing by, but if she lived today would certainly have been more beautiful than Camilla, who has always been a pretty ugly woman, nor had the delicacy and Diana class.
KAT VON D VS. SANDRA BULLOCK
Equally curious was the election of Jesse James, Sandra Bullock's ex-husband who cheated on his wife with beautiful artist Kat Von D, known from documentary series Ink.
Kat von D is certainly an interesting person, non-conformist, so I understand why Jesse was interested to know.
But it is far from a woman as beautiful and elegant as Sandra Bullock.
Jennifer Lopez VS. Dayanara TORRES
When did the relationship with Jennifer Lopez, singer Marc Anthony was married toformer Miss Universe Dayanara Torres.
It is understandable that a superstar like J. Lo. managed to take his eyes; to a closer look, Marc would have probably noticed that, despite fame, is not as beautiful and delicate as Dayanara. What woman can compare in beauty with a former Miss Universe?
Eventually, Dayanara was the one who won. After the divorce, she began a relationship with more Amaury Nolasco beautiful, which we know from the series "Prison Break".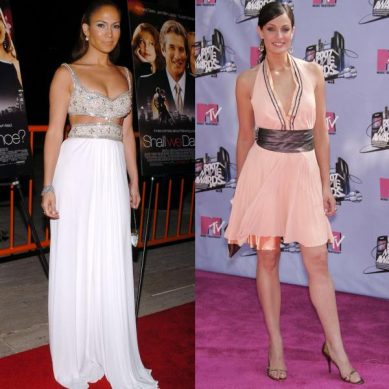 Denise Richards VS. Heather Locklear
Though they were best friends, Denise Richards was able to steal Richie Sambora from Heather Locklear, his daughter's father. Eventually their relationship did not last anyway, and Denise married Charlie Sheen and they divorced soon.
Aside from her adventures, we can note although 10 years older, Heather is more beautiful than Denise, which looks slightly artificial – his head is frozen because of Botox injections.
At 50, Heather looks almost as good as the old days, when you admire in "Melrose Place".